Our Drainage and Irrigation Services
Drainage and irrigation are two of the most important components of yard care. While too little water can prevent your lawn from thriving, too much can lead to expensive flooding and cause untold damage to your home. Thankfully, there's no need to navigate your current situation alone — PurGreen Group is prepared to help with a customized approach to drainage and irrigation.
Sporting 100+ years of collective industry experience, PurGreen Group is the team to call for drainage and irrigation issues both big and small. We strive to meet and exceed all expectations with our quality approach and no-nonsense approach towards excellence.
Need help with water in your yard right away? Contact us online or give us a call at (440) 256-1800. We would be happy to provide more information about how PurGreen Group can improve your yard.
What To Expect From Our Drainage and Irrigation Services
Water is a powerful force in your Northeast Ohio backyard, and one of the strongest determinants of a happy, healthy lawn. At PurGreen Group, we strive to help you find a balance between both irrigation and drainage so you can enjoy the backyard of your dreams without the hassle of excess moisture.
Here's what happens after you call our local team:
1. Understanding the surrounding landscape of your property can help us determine the type of drainage and irrigation system you need. Convex lawns require very different care from flat or concave properties, which is why we perform an in-person inspection before breaking ground on your project.
2. PurGreen Group services residential and commercial properties with the drainage and irrigation systems they need to thrive. Whether you have a commercial property with a complex drainage system or a residential lot needing irrigation in the garden, you can trust our team of industry professionals to provide support every step of the way.
3. You have to work all year round, so why shouldn't we? PurGreen Group has staff ready to help with your drainage and irrigation needs. Whether you experience problems at the start of the year or after school lets out for the summer, our team is available to help you succeed by designing, installing, and optimizing your system.
Contact PurGreen Group today to discuss our drainage and irrigation services in Northeastern Ohio.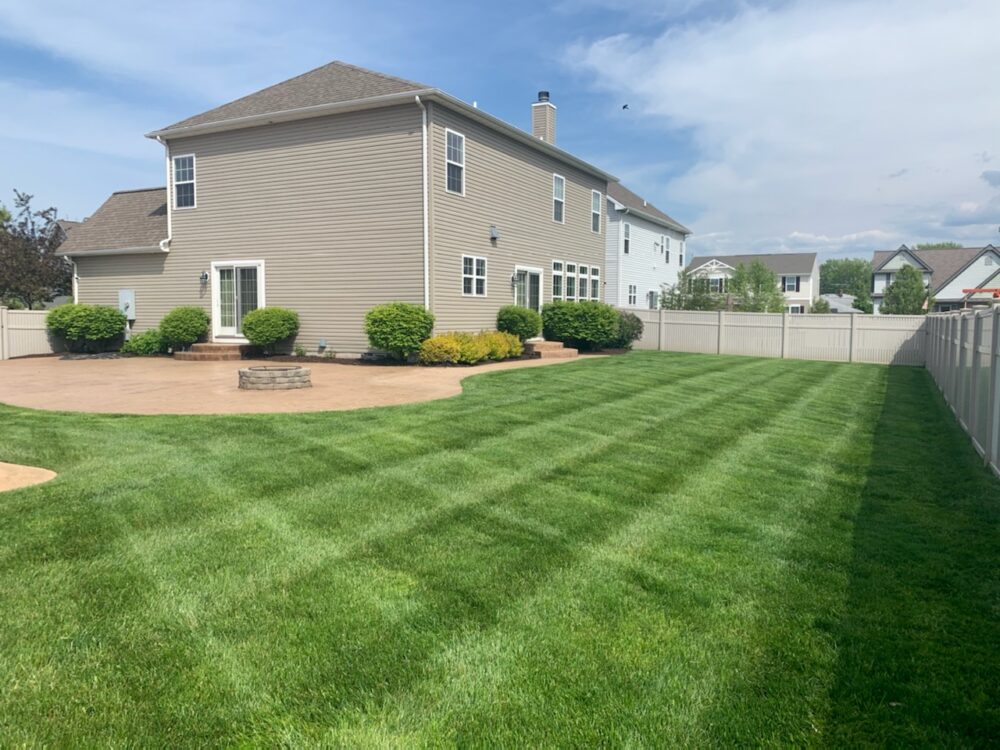 Frequently Asked Questions About Drainage and Irrigation
Q:
How long does it take to set up a system for drainage and irrigation?
A: Timelines for drainage and irrigation vary depending on the system you'd like to install. The complexity of the project also factors into the final timeline of your property. Rest assured the team at PurGreen Group can provide a customized timeline before breaking ground on your project.
Q:
Why is drainage and irrigation important?
A: Drainage and irrigation systems can help you store and transport water to overflows, drainage ponds, and other areas for proper distribution.
PurGreen Group has more than 100 years of experience working with drainage and irrigation systems near Northeast Ohio. You can give us a call today to get a free quote for your property.
Q:
How much does drainage and irrigation cost?
A: The price of your drainage and irrigation system, much like its installation timeline, may be variable. As a rule of thumb, remember that simple systems typically cost less, while complex systems usually cost more. Either way, PurGreen Group provides financing and payment plans to help offset the cost. We also provide several à la carte option where you can pay for just one yard adjustment at a time.
What Drainage And Irrigation Does For Your Yard
You can use drainage systems to move excess water away from the sides of your building. Irrigation systems, on the other hand, are great for supporting healthy plants and grasses.
Here are a few benefits to installing each one:
Save Money: Too much or too little water can have a significant impact on your monthly bills. Rather than paying hundreds of dollars to remedy dry plants or pooling water, you can control the flow of water around your yard to keep potential problems at bay.
Better Water Control: Too much water in any location can have a significant impact on your quality of life. In addition to drowning grass and other plants, excess moisture may attract pests or cause molds and mildews to grow. Thankfully, drainage systems are a safe and long-lasting way to mitigate these concerns.
Greener Grass: Effective irrigation allows you to support happier, healthier, and greener plants. Whether you're trying to water a smaller yard or reach every corner of your commercial property, irrigation is the perfect solution for manually carrying buckets or dragging hoses from place to place.
Get A Free Quote For Drainage And Irrigation
When it comes to getting the drainage and irrigation system you want, make sure you go with the best team for the job. PurGreen Group is standing by to assist with more than 41 years of industry experience. Whether you're looking to replace an existing system or brainstorm solutions for your yard, you can trust our team of experienced professionals to get the job done right.
It's time to embrace a healthier, greener yard. Call us at (440) 256-1800 to schedule your complimentary in-person estimate today.