Our Landscape Maintenance Services
Anyone with a home in Northeast Ohio wants an aesthetically pleasing landscape. However, not all of us have the time and availability to keep our yards in tip-top shape.
If you want curb appeal without sacrificing your weekends, look no further than PurGreen Group. Our landscape maintenance services offer everything you need to revitalize the yard throughout the active season. We've been a trusted company in the Northeastern Ohio area for over 41 years, and remain the area's favorite provider of outdoor landscaping services.
Get started today with your free consultation by calling (440) 256-1800.
What To Expect From Our Landscape Maintenance Services
Landscape maintenance covers a wide variety of tasks that range from simple to downright time-consuming. Some small obstacles can be remedied in a day, while other impediments may require several consecutive services.
Here's what you can expect from landscape maintenance services from PurGreen Group:
1. We can perform a 100% free estimate of your landscape maintenance needs. This includes the areas brought to our attention, as well as anything we noticed that could use our services. Keep in mind we focus on separate and transparent pricing. We break all services into manageable chunks so you can make the most informed decision for your property.
2. One of the best things about our landscape maintenance service is our year-round policy. Winter, spring, summer, or fall, you can work with us to assist with all your lawn care needs. Need help with mowing? We can give you a hand. Want your hedges trimmed this autumn? We can help with that too. As long as you let us know what your needs are, we can work to accommodate you as much as possible.
3. We schedule your landscape maintenance services on a schedule that best suits your needs. We can adjust our frequency to match your schedule or provide you with suggestions depending on your property type. Ultimately, PurGreen Group is here to provide the help you may need to keep a healthy, happy yard.
PurGreen Group also recognizes the importance of style and taste. After all, you want the outside of your home to reflect your personality and embody your personal references as well. Whether you want a minimalistic and serene feeling or cozy and inviting appearance, the pros at PurGreen Group can match your vision and bring your outdoor dreams to life.
Let's get to work on an outdoor space that you can feel proud of maintaining. Contact PurGreen Group today to request a landscape maintenance service and get a free quote for your yard.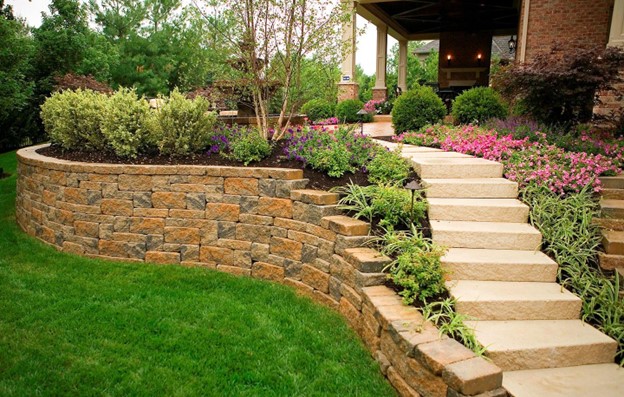 Frequently Asked Questions About Landscape Maintenance
Q:
Can I do landscape maintenance on my own, or do I need services?
A: Your knowledge of landscape care is the answer to this question. The more knowledge you have about landscape maintenance, the more competent you may be with pruning, trimming, and mulching. If you lack the time, bandwidth, or skill to do this alone, PurGreen Group can help.
Q:
Is landscape maintenance necessary for my yard?
A: Short and simple? Yes. A maintenance routine is vital to the growth and appearance of your property. PurGreen Group can improve the look of your yard by providing ongoing maintenance, 12-month support, and landscape design services.
Q:
How much does landscape maintenance cost in Ohio?
A: Every landscaping service with PurGreen Group is different, since we cover a wide variety of tasks such as mowing, pruning, and adding mulch. To provide you with the best possible deal, we offer a detailed report of pricing per task after our complimentary consultation. You may also visit our FAQ page to find additional details.
How To Maintain Your Landscape With PurGreen Group
Not sure what it takes to maintain a landscape? Or wondering what you need before getting started? Either way, you can use these pointers from PurGreen Group to prepare for your upcoming service.
Do Your Research: See for yourself what a landscape needs to meet the requirements of a healthy yard. Then, ask our team about specific questions or comments before planning a service for your property
Center Of Attention: What catches the eye of guests and passersby? What part of your lawn requires the most care? Considering these aspects can help you make the most of every service with PurGreen Group.
Adding Other Fixtures: Are you happy with your yard, or do you feel it's missing something special? Discussing this with PurGreen Group is a great way to figure out (and add) that missing piece.
Landscape Maintenance At Its Finest
PurGreen Group is committed to delivering satisfaction in every regard. When it comes to yard care in Northeast Ohio, we're not just the experts — we're the team to beat.
It's time to transform your basic backyard into the envy of the neighborhood. Feel free to contact PurGreen Group at (440) 256-1800 to redeem a free consultation.