Our Low Voltage Lighting Services
At PurGreen Group, we believe every yard deserves to be noticed during the day and the night. And while natural moonlight can do a lot to shape the way our landscape looks, it fails to hold a candle to the illuminating effects of low voltage lighting.
PurGreen Group has installed low voltage lighting for dozens of commercial and residential properties. With more than 41 years of industry experience, we've spent our entire careers building — and illuminating — landscapes from scratch.
Our approach to low voltage lighting offers simplistic and sophisticated results. Rather than washing out your space in cold, emotionless light, we install a system of affordable fixtures to bring out the best of your yard.
Curious to know what this might look like for you? We invite you to call PurGreen Group today at (440) 256-1800. You're always welcome to connect with us online and request a free quote or no-obligation estimate.
What To Expect From Our Low Voltage Lighting Services
PurGreen Group is home to passionate professionals who want what's best for you and your landscape. There's so much to think about when it comes to cultivating and showcasing your yard, and it's important for us to help you install low voltage lighting to highlight its natural appearance and curb appeal.
When you give us a call, here's what you can expect:
1. First, we offer a free consultation over the phone to clarify what you need. From there, we book time for one of our team members to visit your home and perform an in-person inspection. This helps our team quickly analyze exactly what needs to be done in the yard. It also allows us to make informed decisions regarding the price point of your services.
2. Speaking of price point, we provide you with a no-obligation estimate immediately after our inspection. We can then decide on your project budget and clarify expectations regarding what we can do. Remember: all our estimates are completely free for your peace of mind. You also don't have to worry about hidden fees or unexpected payments — what you see is what you get.
3. The best way to maximize the potential of low voltage lighting is to choose the right lumens scale and determine each fixture's placement. PurGreen Group accomplishes this with a unique 3D design tool that accurately displays the final measurements of your lighting project.
4. Finally, we reevaluate your situation to ensure we're aligned and ready to go. From there, we can begin the process of installing your lights and cleaning up any mess as we go. Rest assured this plan fits the timeline you fixed, the budget you set, and the quality you deserve.
PurGreen Group has been an award-winning provider of landscaping services for multiple decades and counting. With our unique approach to landscape lighting, we can easily light up the night without compromising your comfort or safety.
Let our team of driven professionals install the lighting fixtures you need. Give us a call or message us directly to reserve your place on our roster.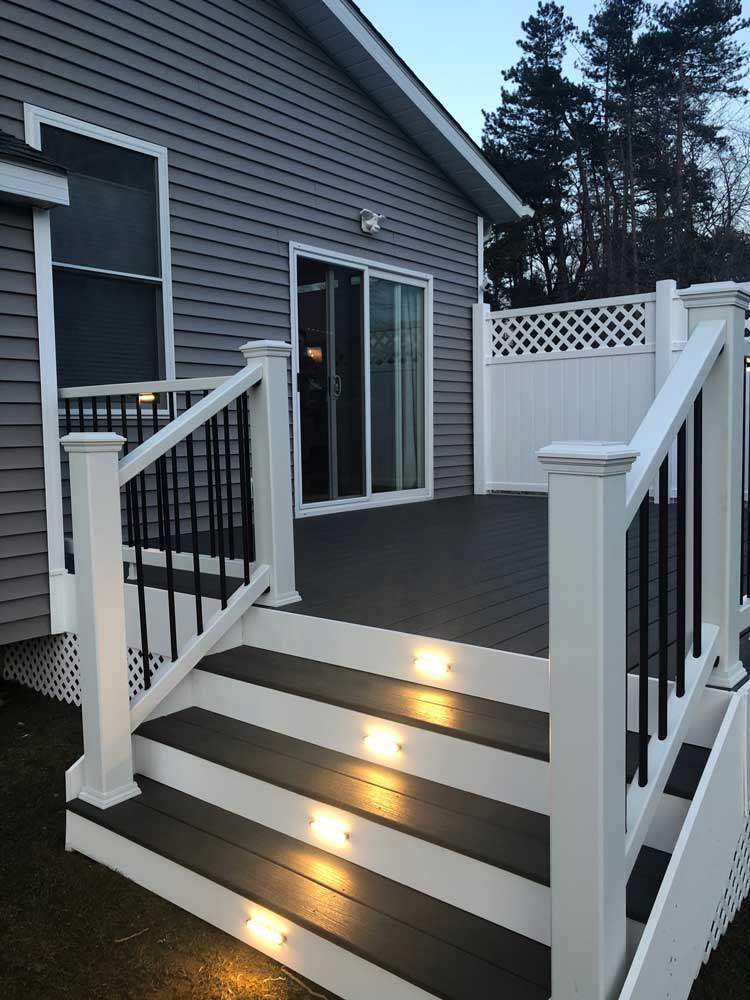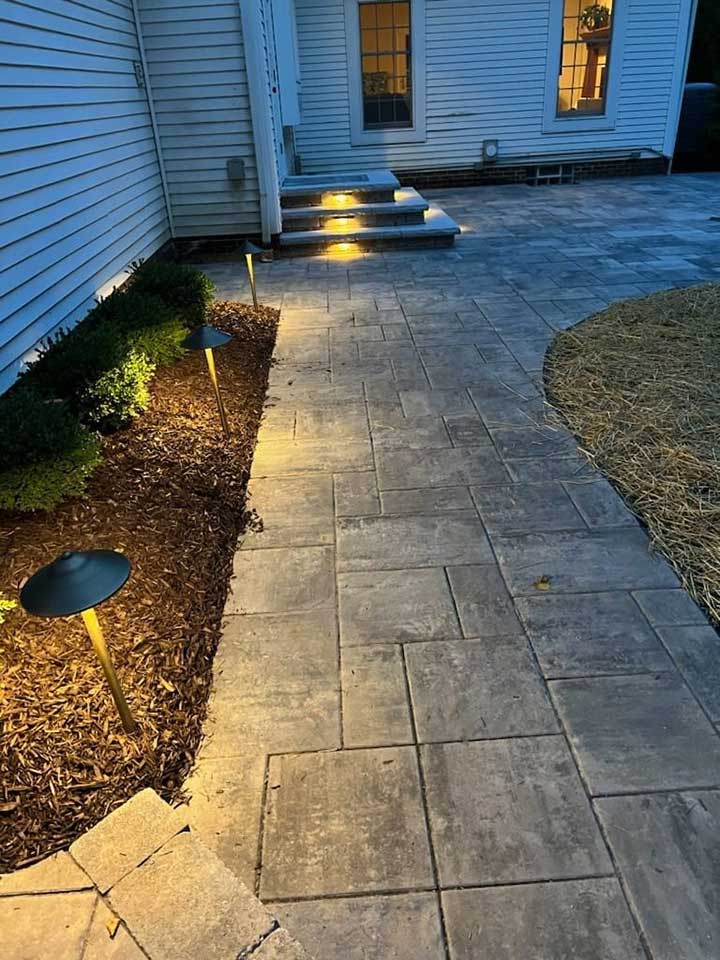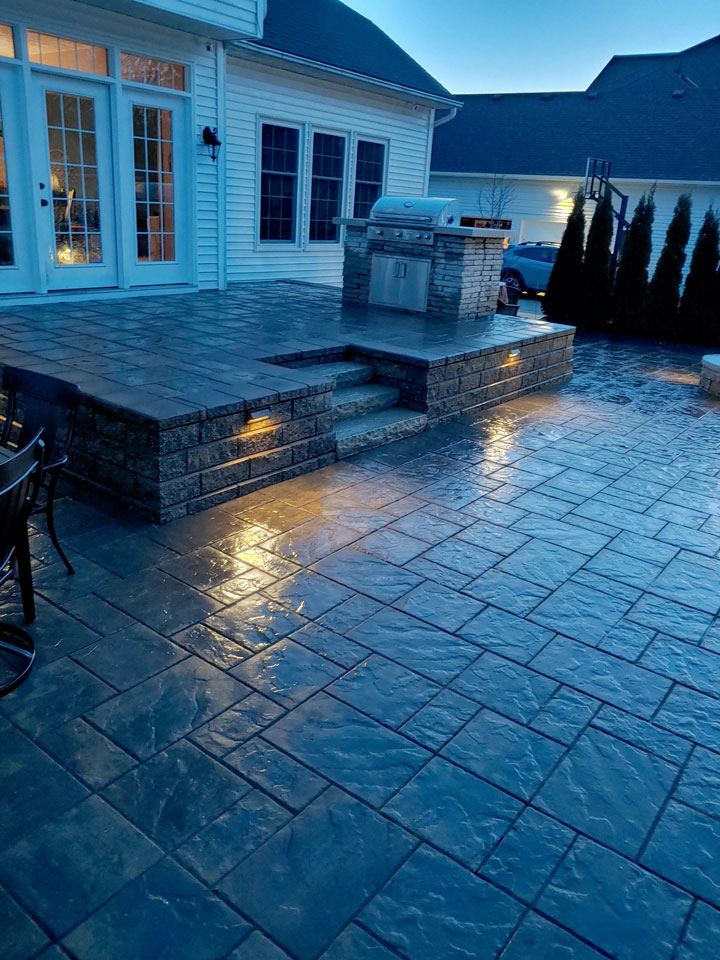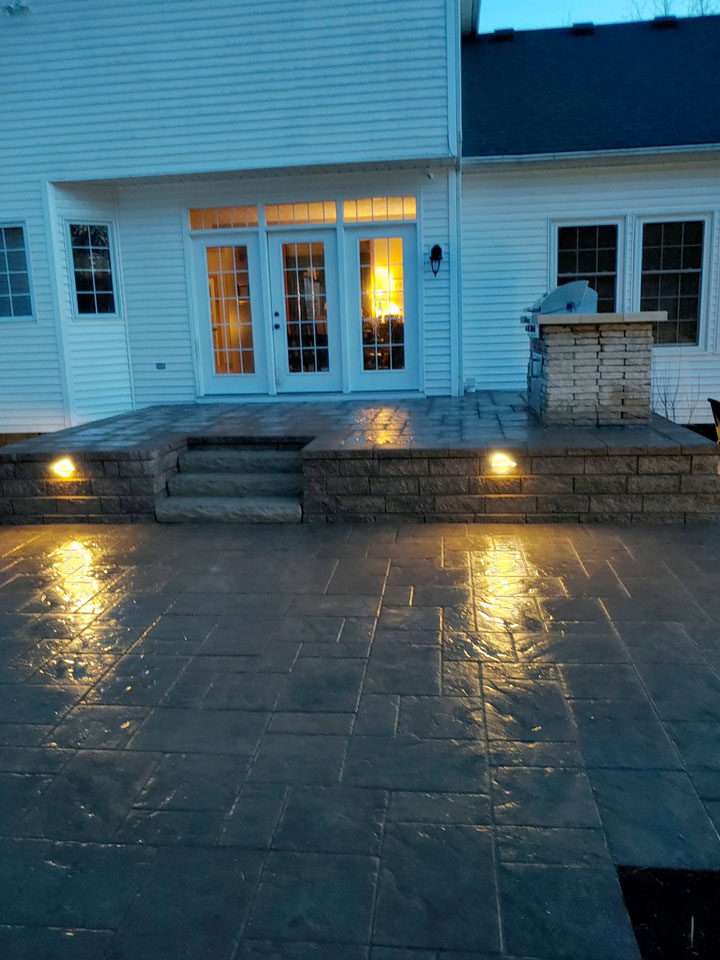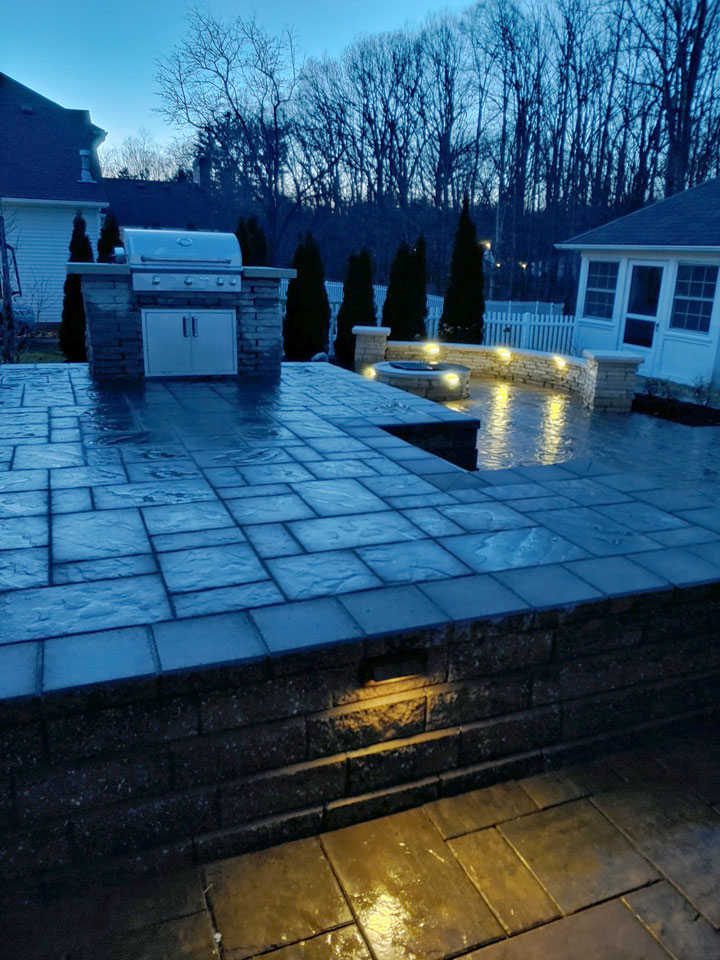 Frequently Asked Questions About Low Voltage Lighting
Q:
What does low voltage lighting actually illuminate?
A: Simply put, your landscape. Low voltage lighting is designed to highlight the best features of your lawn, including shrubbery, patios, trees, porches, front yards, and the exterior facing of your home. The goal is to put your home in an even better light during the night. This way, visitors, loved ones, and other passers-by can enjoy the sight of your home from afar.
Q:
Do low voltage lighting fixtures distract from the landscape?
A: No. Low voltage lights are not designed to detract from the surrounding landscape. On the contrary, these lights can highlight the best features of your property and bring them to the attention of passers-by. You should think of low voltage lighting systems as highlights rather than spotlights.
Q:
Are low voltage lights for more than just aesthetics?
A: Yes. Low voltage lighting offers more than just aesthetic appeal. It also allows for pleasant evenings with your family, added outdoor security, and easier pathfinding while walking or driving. Since PurGreen Group embeds low voltage lighting with fixtures underground, you don't have to worry about the occasional critter accidentally knocking down your light.
Lighting Your Landscape With PurGreen Group
PurGreen Group is Northeast Ohio's expert on all things low voltage lighting. With dozens of five-star reviews and wildly happy customers, we know exactly what's needed to get your home looking its best.
Light up your yard by contacting PurGreen Group at your earliest convenience. We offer everything you need to get started with low voltage lighting, regardless of age, yard size, or experience with landscaping. All you have to do is call PurGreen today to get the ball rolling on a no-obligation estimate.