Our Fire Feature Services
Have you been to a wedding without a centerpiece? Or visited a house without a coffee table? You may have noticed something missing — there was nothing to bring the room together.
Fire features like fire pits and fireplaces are what brings the yard together. Designed to draw your eye across the lawn, they're a focal point and practical tool for entertainment, relaxation, and rest.
At PurGreen Group, we specialize in the installation of fire features for homeowners across Northeast Ohio. Whether you're looking for a fire pit or a full outdoor fireplace, we have 41 years of industry experience crafting beautiful designs for any yard.
You can reach the team at PurGreen Group by calling (440) 256-1800. Alternatively, you're welcome to submit an online contact form to message our team directly.
What to Expect from Our Fire Feature Services
Whether you're building an outdoor kitchen for family or adding a focal point to your paver patio, fire features from PurGreen Group offer a finishing touch to any space.
Here's what happens after your first phone call with our team:
1. Consultation is always the first step in fire feature design. This process includes a visit from professionals to inspect your space and provide an accurate estimate.
2. Next, choose the upgrades and features you want based on our à la carte pricing system. We provide a price breakdown of what each stage may cost, which lets you pick the perfect solution for your needs and budget. PurGreen Group works on projects of any size, so we're confident we can deliver the results you're looking for.
3. PurGreen Group proudly uses state-of-the-art tools to develop a 3D image of your space. At no extra cost to you, our Uvision 3D Landscape Creator tool renders a lifelike visualization of your fire feature. Don't like certain details or want to make changes? Now is the perfect time to do so. We can help you add or subtract blueprint features until you're satisfied with your design.
4. Once you've signed off on your fire feature design, the team at PurGreen Group sets up your timeline for installation. We do everything in our power to make the process as smooth, straightforward, and seamless as possible. If we need to extend our timeline for any reason, we let you know as soon as we know.
Fire features can become anything you want them to be. Whether you want centerpieces, a tool to cook food, or a way to fill the late-night silence, the right fire feature can enhance your atmosphere with a warm and comforting crackle.
Get started today on a fire feature design by contacting PurGreen Group today. We invite you to call (440) 256-1800 any time during our business hours.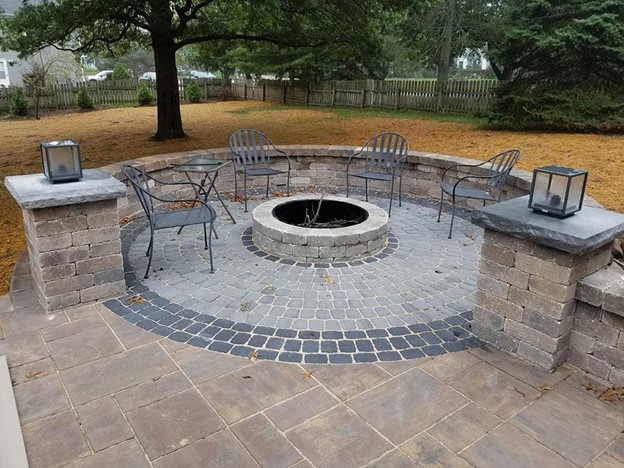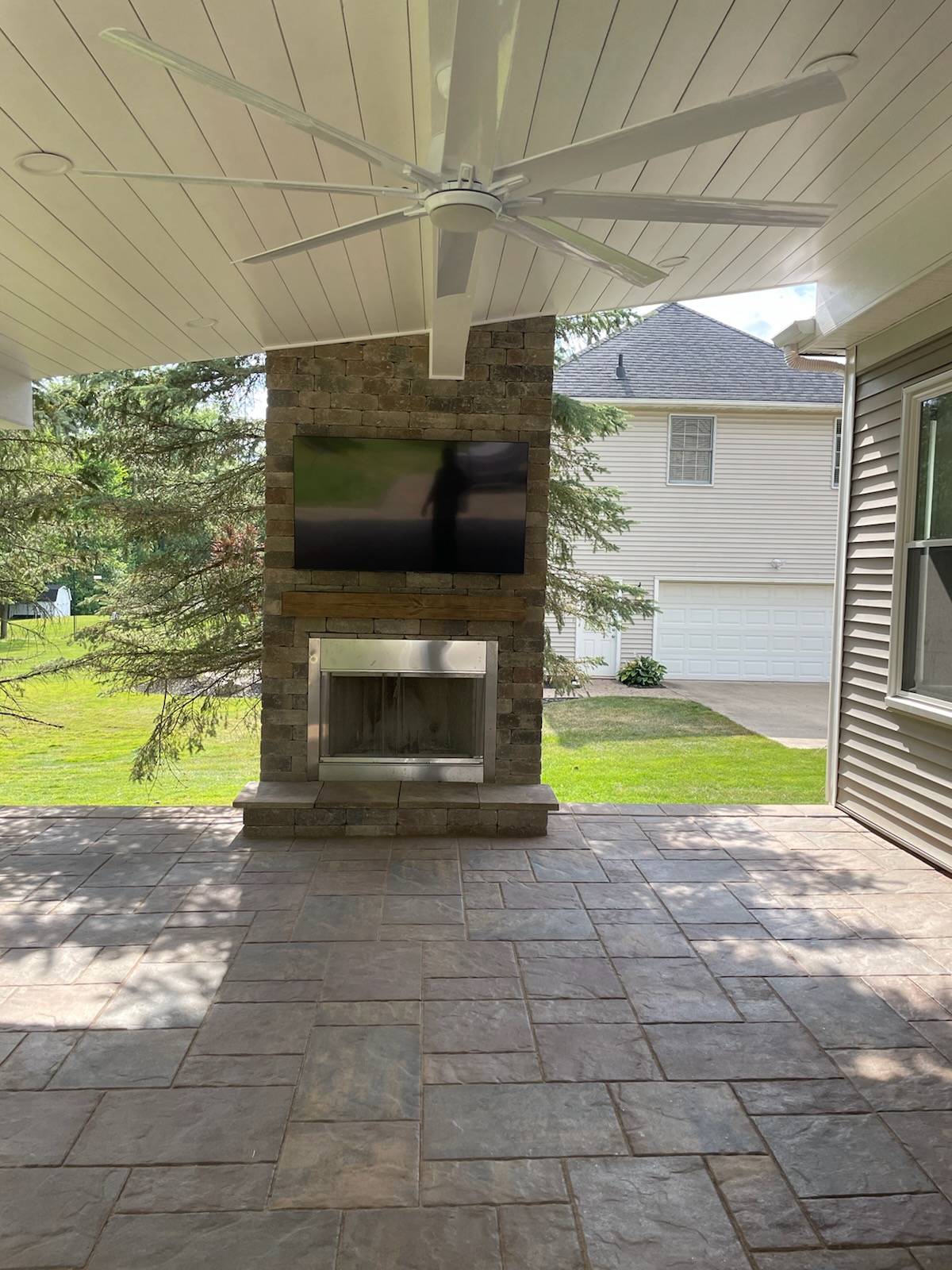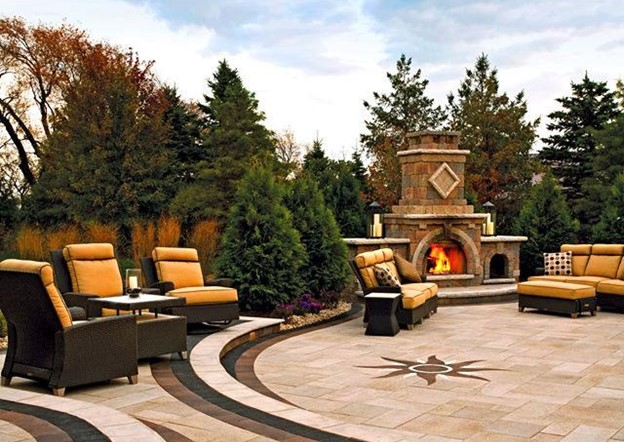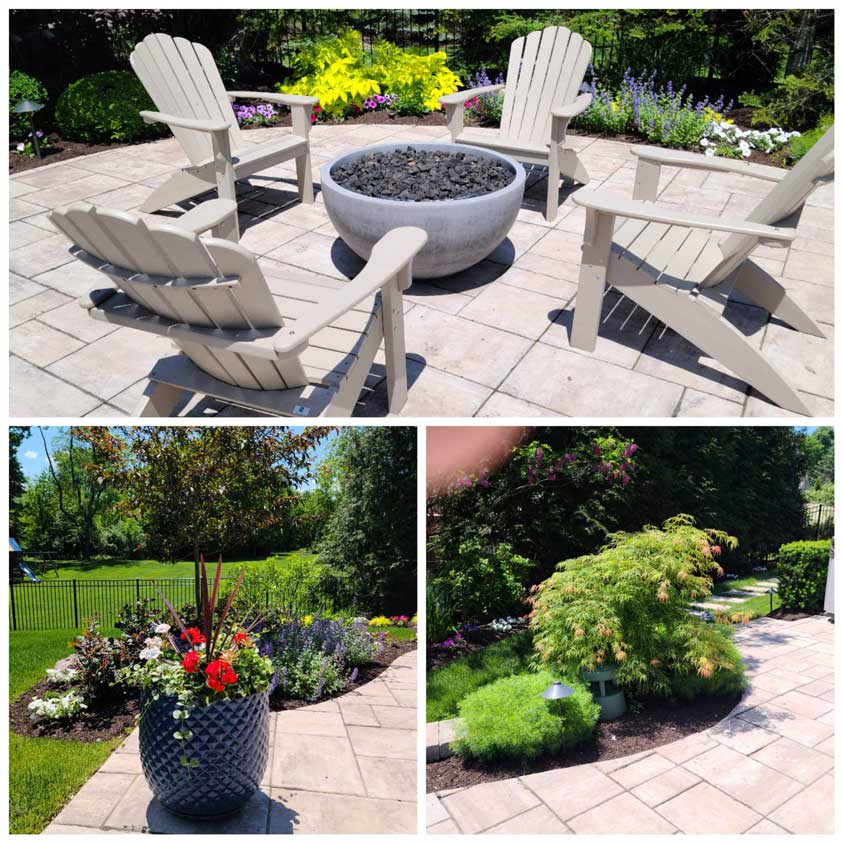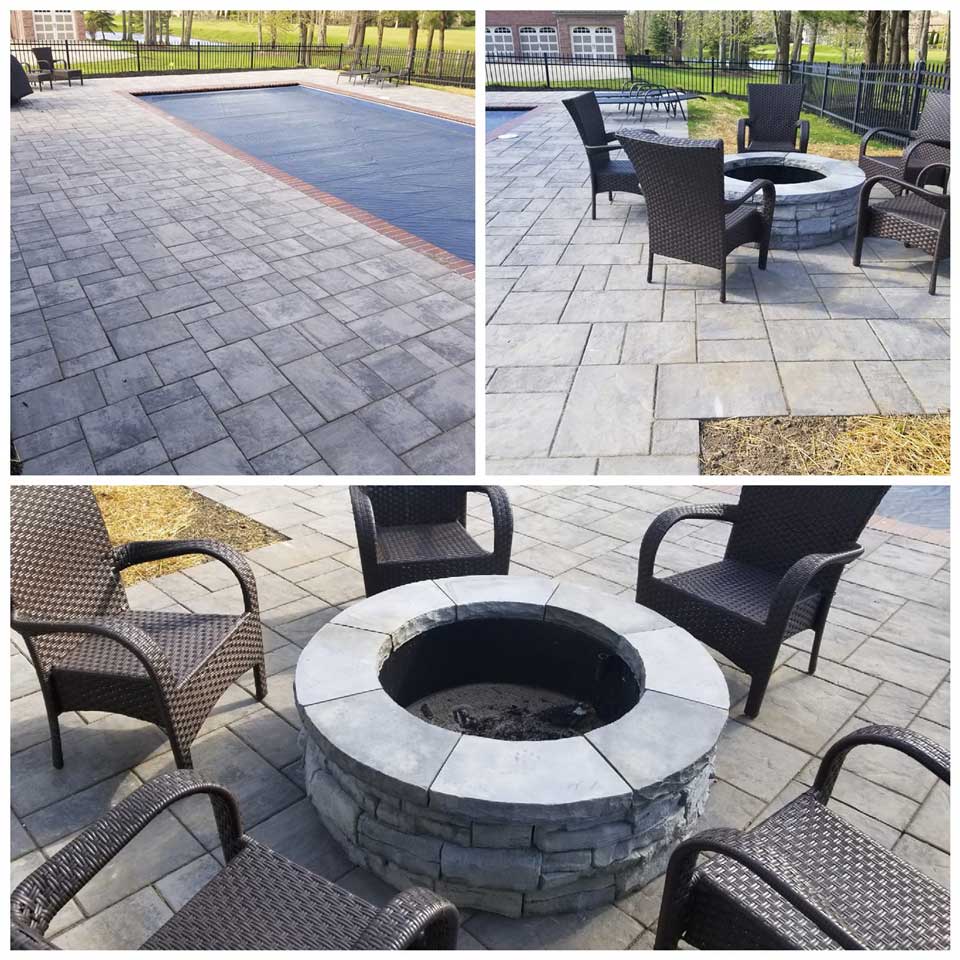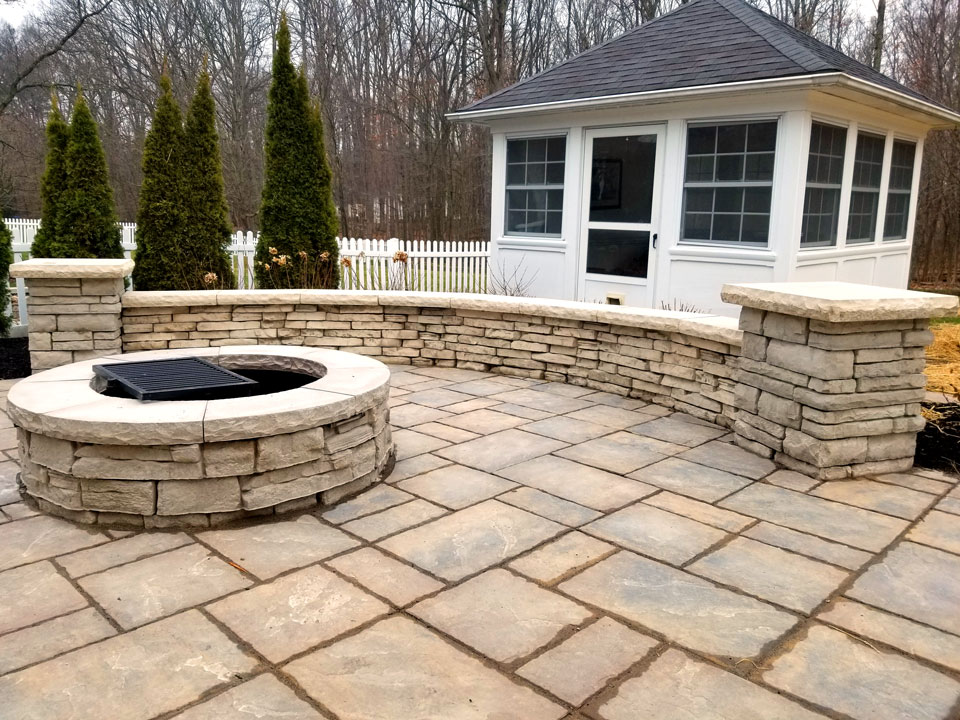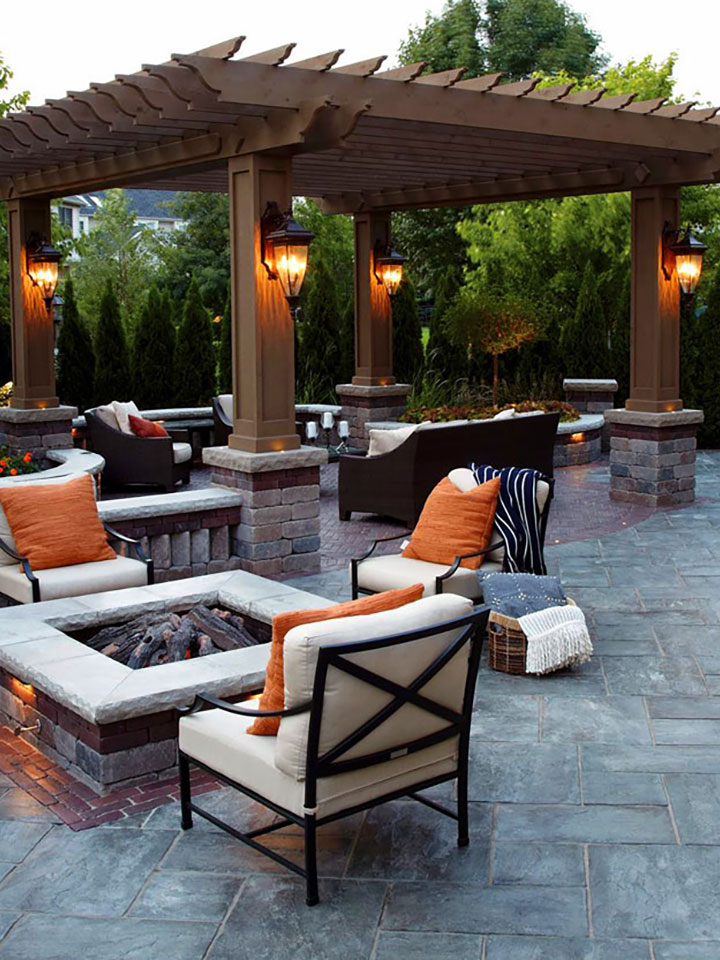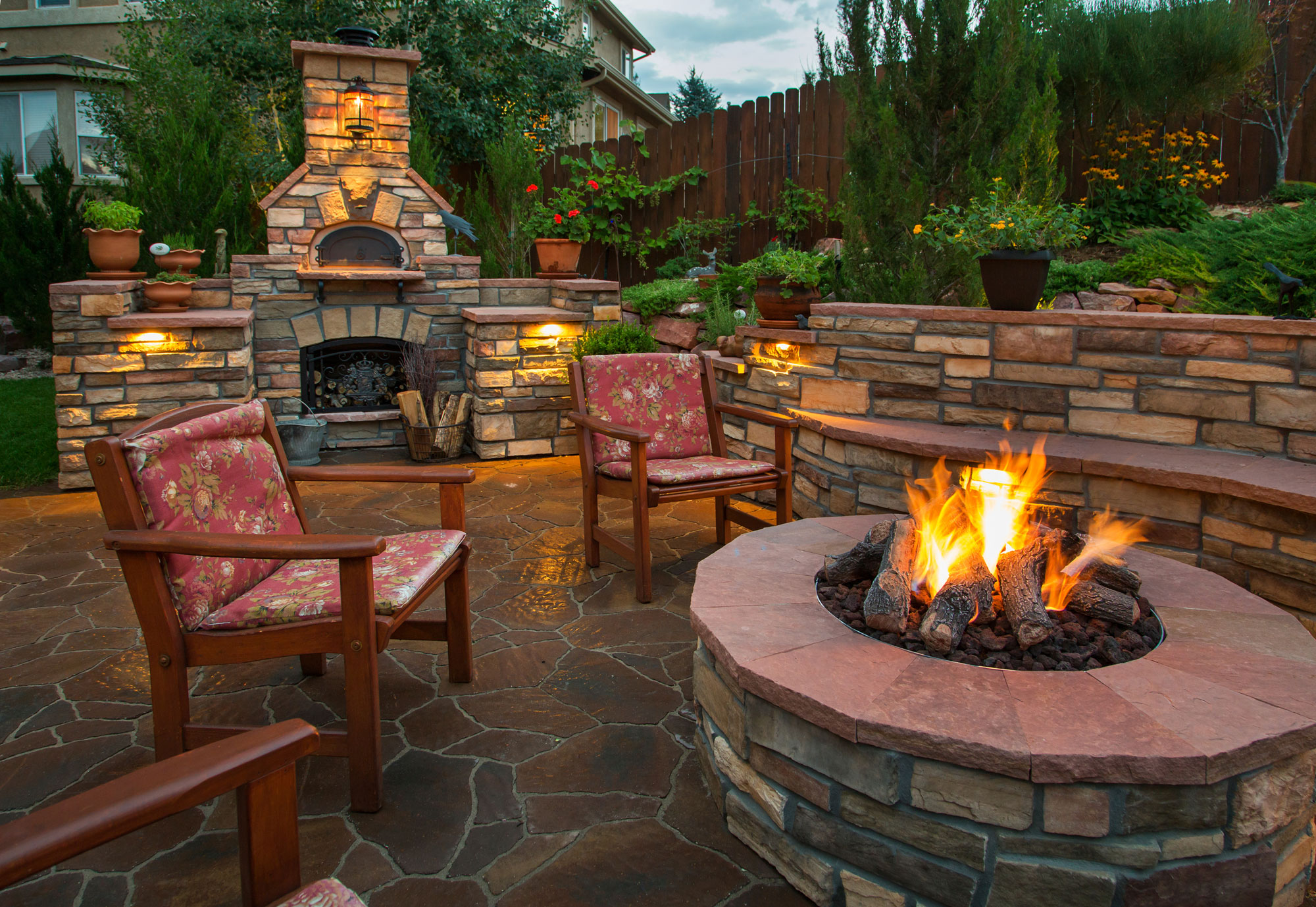 Frequently Asked Questions About Fire Features
Q: Is it better to have a gas fire feature or a wood fire feature?
A: Both provide the visual appeal and warming factor of a fire feature. However, keep in mind gas fire features require additional piping and electrical installations. A wood fire feature may not need as many extras, but you still must be willing to change out the wood, clean out the feature, and dispose of ash. In other words: gas is less work and easier to maintain, although wood is cheaper and potentially more visually stimulating. The choice is up to you.
Q:
How big does my fire feature need to be?
A: This question depends on your personal taste, including whether you want to install a fireplace or a fire pit. Ask yourself: how often do you entertain? How large are the groups? How often do you intend to use your fire feature? Answering these during our initial inspection can help you set expectations and narrow down your desired features.
Q:
How long does it take to install a fire feature?
A: The time it takes to install a fire feature depends on multiple factors, including how long it takes to render a design and the size of the feature in question. At PurGreen Group, we do everything in our power to ensure excellent results without rushing the process. We typically provide a full timeline of service before getting started on your project.
Fire Away With PurGreen Group
Fire features are a crowning jewel for any outdoor landscape. When you trust the team at PurGreen Group to bring your dream to life, we can all-but guarantee a breathtaking result.
Let PurGreen Group at a touch of warmth to any backyard design. Whether you're a commercial business or a residential homeowner, you're welcome to book your free installation estimate with us today.