Our Outdoor Kitchen Services
Outdoor entertainment is part of the American dream. And if you're interested in making the most of your space, a sophisticated outdoor kitchen may be what you're looking for. These unique spaces can be as simple or complicated as you want, with high-end appliances, rustic stone countertops, or uniquely personalized elements.
If you want a beautiful outdoor kitchen in Northeast Ohio, look no further than PurGreen Group. Our team of professionals boast more than 41 years of service for home and business owners around the area. Whether you're looking to add texture to your outdoor space or reframe what it means to 'eat out,' a custom kitchen for your backyard can be everything you need and more.
You can give us a call at any time to discuss your outdoor kitchen needs. Alternatively, you can submit an online contact form to ask questions and get answers.
What To Expect From Our Outdoor Kitchen Services
Outdoor kitchens are incredible centerpieces that add confidence, luxury, and refinement to your yard. They're also extremely complicated to set up, which means it takes more than a little elbow grease to bring your space together. The wrong pattern, color, or outdoor appliance could make or break your space — which is why the team at PurGreen Group stays front and center throughout the design process.
After you call PurGreen Group to discuss the specifics of your outdoor kitchen, we launch into the following steps:
1. We start with an initial consultation and a free in-person quote. After our inspection and discussion of services, we provide a no-obligation quote so you can get better context. We don't believe in nasty surprises, which is why we always give our quotes up front.
2. Outdoor kitchens can be simple or complex, which changes the price point depending on what you want. That's why PurGreen offers an à la carte pricing options so you can customize services to your unique needs.
3. It's time to move into the design phase of the process. Rather than drawing a 2D representation of your space, PurGreen Group creates a 3D design. Uvision 3D Landscape Creator creates a full mockup of your landscape so you can see all dimensions, measurements, and design options at a glance. You can easily make changes or adjustments in this stage to get your perfect space from day one.
The best way to bring out the design of your landscape is to create a formal, functional, and fashionable gathering space. Thankfully, a brand-new outdoor kitchen is the perfect way to capture your favorite practical features in an impressive outdoor design.
Ready to break ground on an outdoor kitchen? Just contact PurGreen Group today. You can reach our main office directly at (440) 256-1800.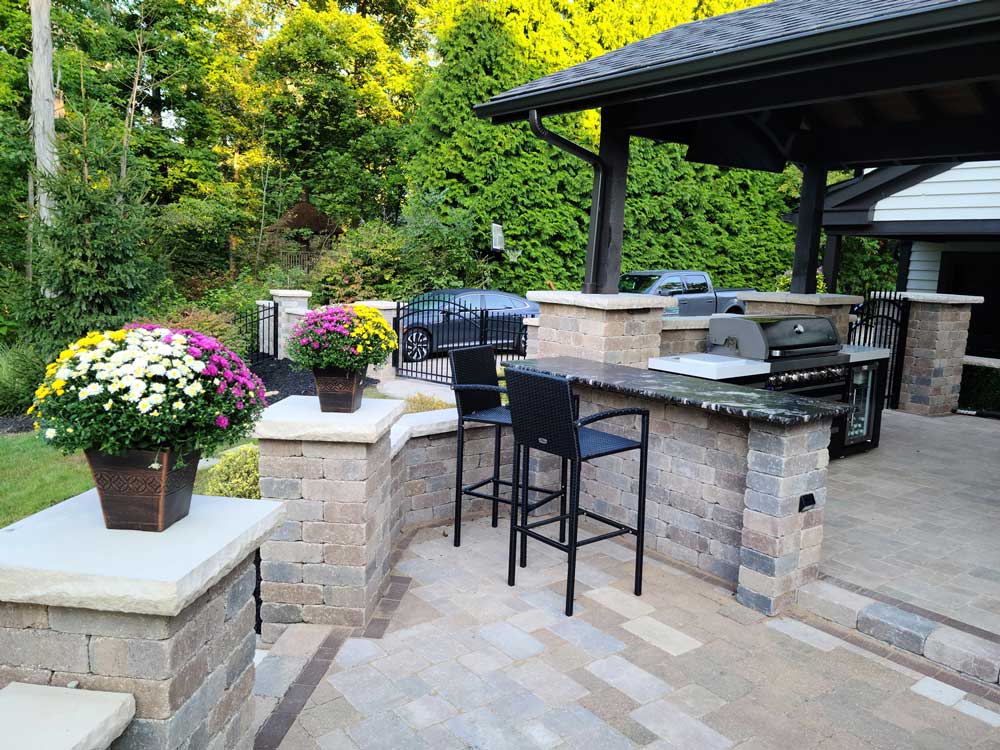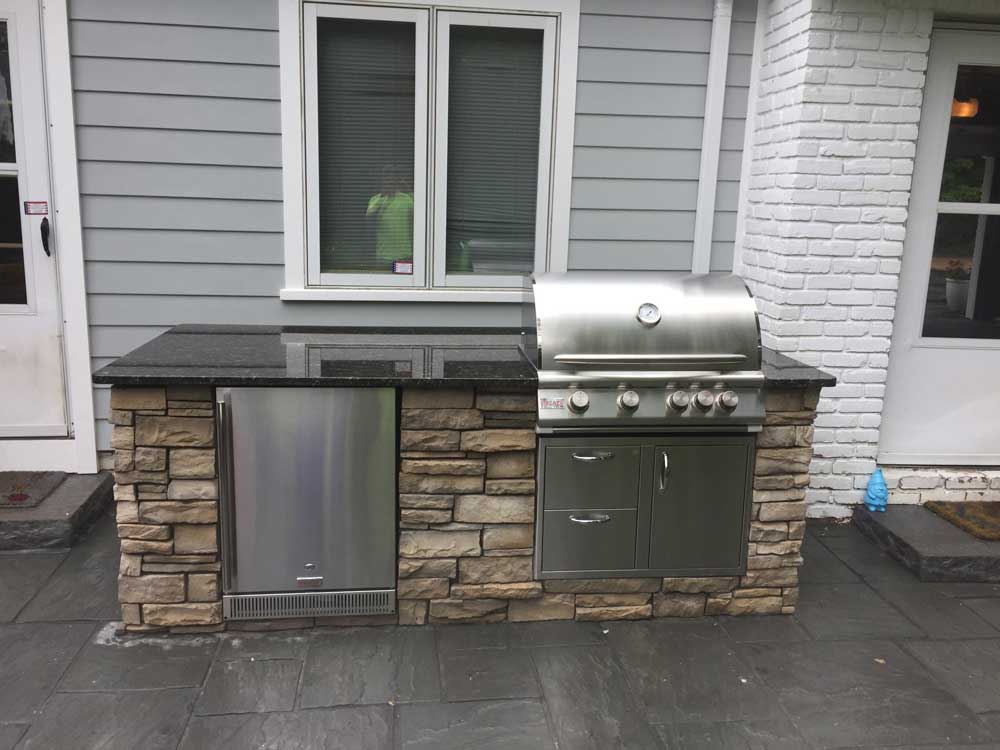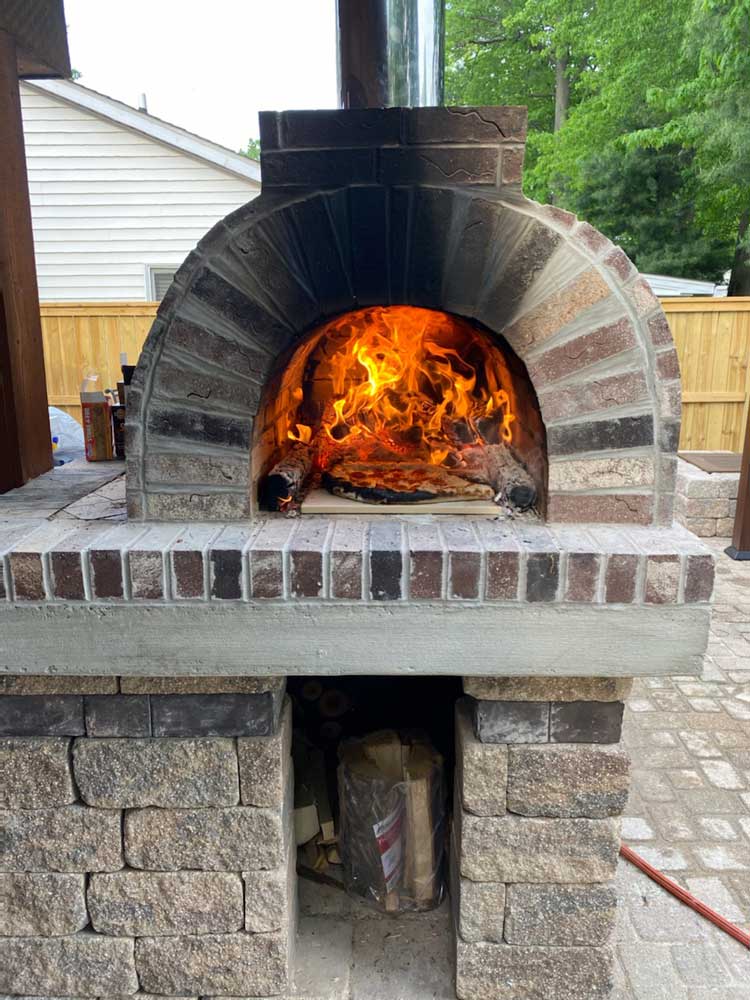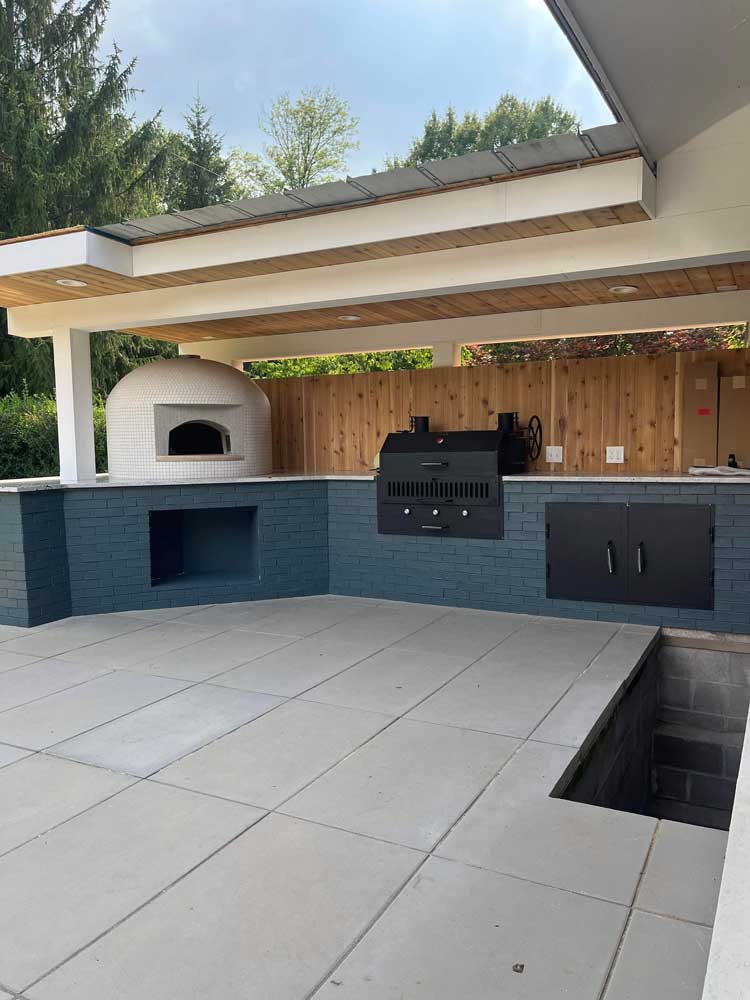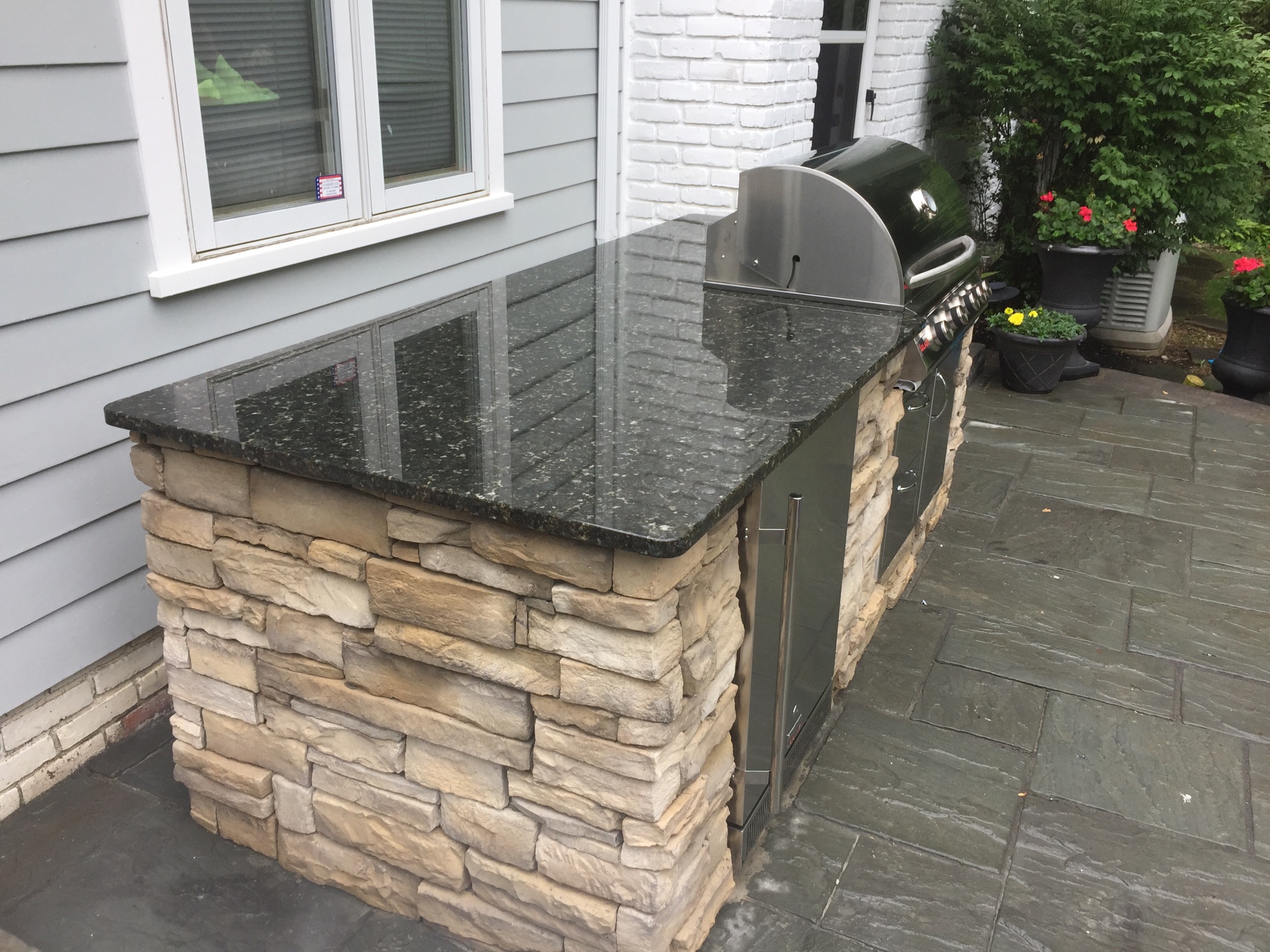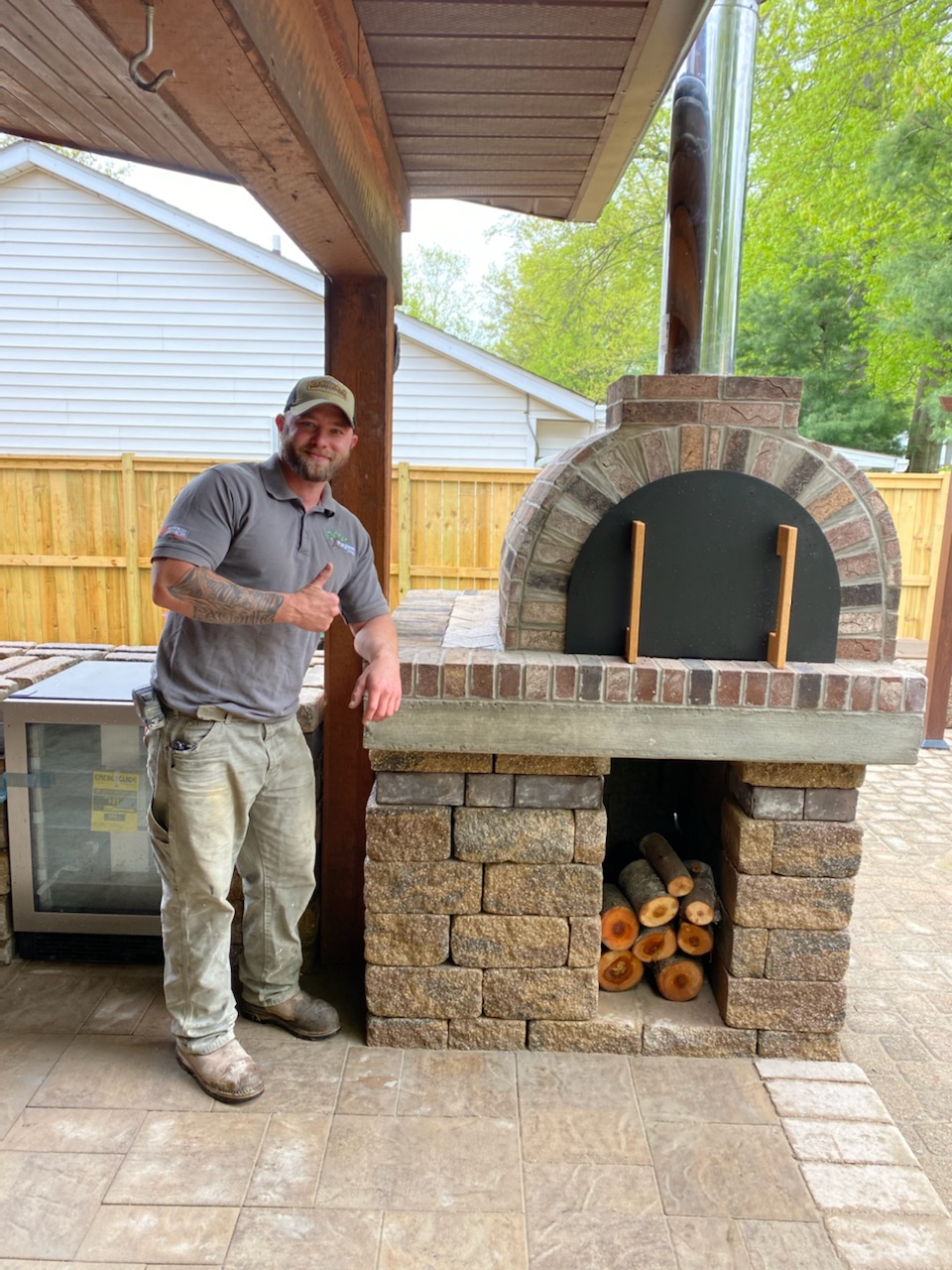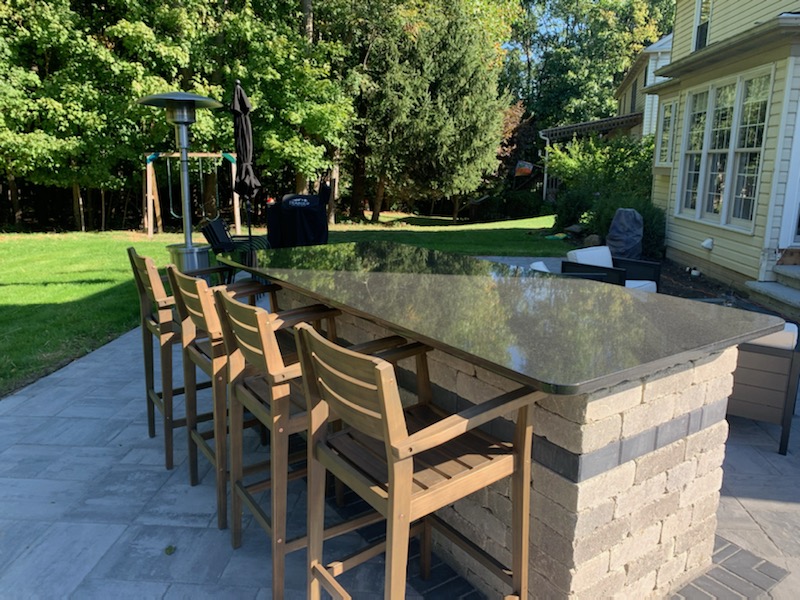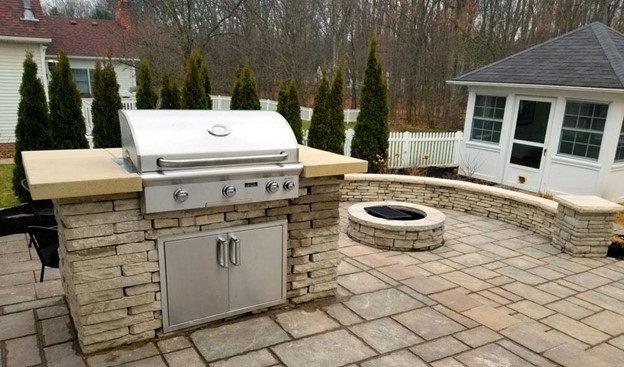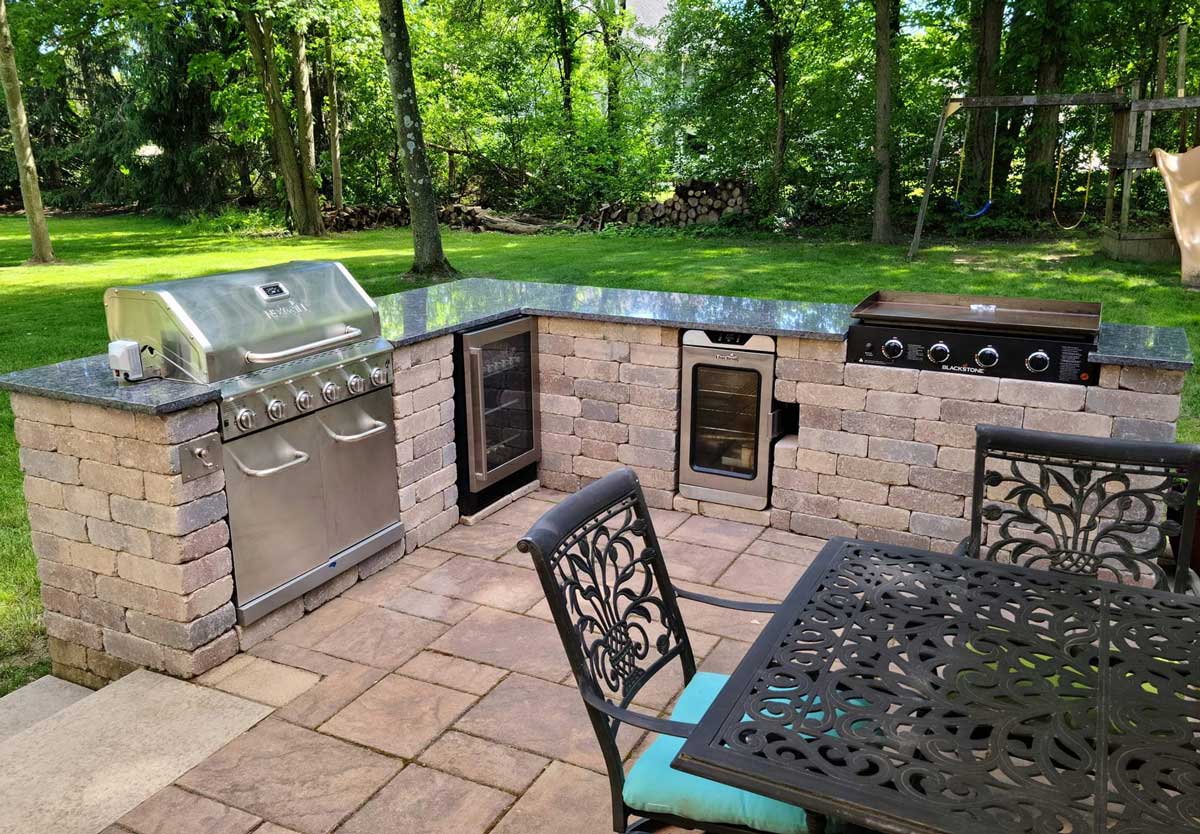 Frequently Asked Questions About Outdoor Kitchens
Q:
Why an outdoor kitchen?
A: The better question is, 'why not?' Whether you're installing a kitchen for outdoor entertainment or attempting to expand your culinary skills, investing in an outdoor kitchen is a great way to add value to your life, home, and lawn.
PurGreen Group can help you discover your potential with the outdoor kitchen in Northeast Ohio. Just give us a call to chat about your needs and align your expectations with our legacy of results.
Q:
Is an outdoor kitchen worth the money?
A: Outdoor kitchens are always worth the investment. First, a beautiful outdoor kitchen can help you make the most of your time outdoors. It also provides plenty of ROI and makes it easier to sell your home. Above all, outdoor kitchens are a fun expression of what your backyard means to you. There's no way to go wrong with the right design company by your side, especially the team at PurGreen Group.
Q:
Does it make sense to have an outdoor kitchen in a seasonal area?
A: Absolutely! With an outdoor kitchen, you can 'eat out' all year round — even during the winter months. Installing a cover or portico can help, including a well-placed fire feature. With the right planning, good design, and experienced hardscaping company, you can plan an outdoor kitchen for Northeast Ohio's unpredictable weather.
Let PurGreen Group Build A Kitchen Away From Your Kitchen
The three keys to a great backyard are food, fun, and family. With the help of a beautiful outdoor kitchen, you can maximize your time and make lasting memories during every event.
We invite you to contact the team at PurGreen Group to schedule an estimate for your outdoor kitchen. Once we confirm a few of your details, we can set up a time to visit your property.