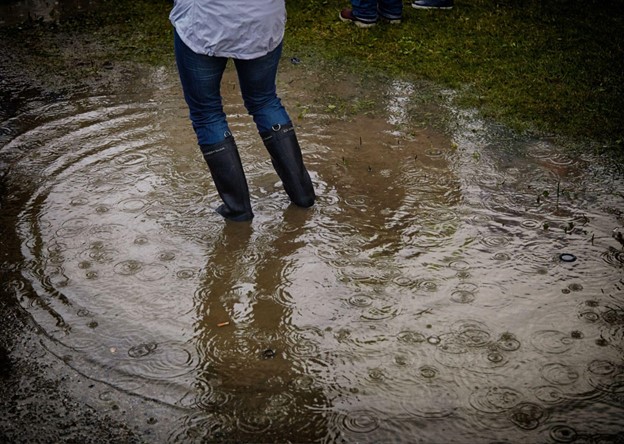 If you own property in Northeast Ohio, you understand the importance of proper drainage systems. Nearby neighborhoods  receive up to 44 inches of rain per year, which means saturated soil and flooded backyards are an all too common occurrence. Higher than average rainfall could lead to even more serious problems, including erosion, flooding, and the contamination of runoff areas.
This is where the power of drainage systems come into play. Not only do these systems protect  structures, landscaping, and garden areas, but they can improve the overall aesthetic and of your space and save your newly seeded grass.
But how do you design a drainage system? And how can you get one installed around your property? This comprehensive guide has everything you need to know about placing, installing, and maintaining a drainage system.
How To Design And Install A Drainage System In Ohio — 5 Easy Steps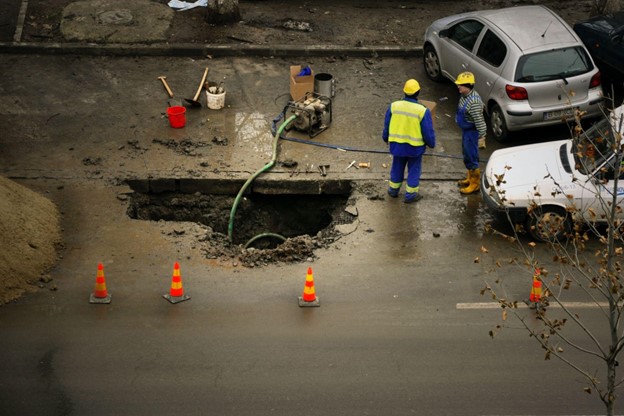 Installing a drainage system around your Northeast Ohio home can seem like a daunting task. Thankfully, a team of seasoned professionals can make this far less intimidating (and a whole lot easier, to boot).
Whether you're a frustrated homeowner or an overwhelmed business owner, read on for tips about designing and installing an effective drainage system for your Northeast Ohio property.
1. Identify problem areas
Before choosing a drainage system to install around your property, you first need to identify the problem areas in your yard. This may be simple and require little effort or require more nuance and the help of a PurGreen Group expert.
Here are a few tips to help you identify problematic areas of water buildup:
Look for spots where water accumulates or where the soil appears visibly waterlogged. Low points are more likely to need the most attention when it comes to drainage.
Keep an eye on any puddles that form after heavy rain. Where do the puddles seem to hold the longest? Do any of them drain towards the sides of the home?
Examine the slopes of your yard, if you have any. If they're not graded away from your home to avoid water buildup, you may need to consider additional landscape modifications.
Don't want to identify problem areas on your own? PurGreen Group offers free inspections to identify problem areas on your behalf. Just give us a call at (440) 256-1800 to learn more.
2. Choose the right drainage system
There are many types of drainage systems to choose from, each designed to handle different types of water problems. With this in mind, it's best not to guess about what you need and risk an expensive accident. Professional landscapers like PurGreen Group can help you determine the right system for your specific property and circumstances.
We recommend the following types of drainage systems to mitigate moisture in your Northeast Ohio yard:
Surface drains: Surface drain systems are best for removing water from flat, low-lying surfaces. They're often used in driveways and other paved areas (like sidewalks).
Subsurface drains: Sometimes referred to as French drains, subsurface drains are ideal for collecting water from wet and soggy areas. These systems are typically placed beneath the soil's surface to collect, divert, and disperse water away from your property.
Downspout or gutter drains: You can use a downspout or gutter system to reroute runoff from your roof. This minimizes drainage issues created around your property and protects the sides of your building.
Slope drains: Slope drains use the power of gravity to funnel water away from your home. If you have steep inclines around your property, a slope drain may be in your best interests.
3. Survey the property
Many landscaping projects in Northeast Ohio require proper permitting before breaking ground. This sometimes includes the installation of drainage systems — but only under specific circumstances.
If your project would:
Alter any existing drainage patterns
Create a new outlet for discharge
Change the flow of water to other properties
You may need to work out a solution with local authorities.
Don't want to worry about obtaining permits on your own? The professionals at PurGreen Group can manage this on your behalf. Not only do we ensure your project meets local permits and regulations, but we can obtain all approvals and permits long before installation.
4. Install the drainage system
The proper installation of your drainage system is critical for ensuring functional, efficient, and long-lasting water drainage. Failing to hire an experienced contractor could lead to a number of issues both now and down the road.
This manifests in a number of ways. First, trenches must meet safety regulations without damaging underground structures. Contractors must also ensure all pipes in your system are leak, crack, and gap free.
Thankfully, working with a drainage installation specialist can abate these many concerns. The experts at PurGreen Group offer ironclad services that can help to mitigate flooding in your yard.
We offer:
Strategic planning and system design
Installation of various drainage systems
Grading modification for system installation
Please contact PurGreen Group directly to learn more about our drainage system services.
5. Maintain your drainage system
Simply installing a drainage system doesn't mean your work is over. You also need regular, biannual maintenance to ensure proper functioning and prevent future problems. Yearly checkups and pipe cleaning can prolong the life of your system while improving outdoor drainage and preventing costly future repairs.
Experts suggest following a specific course of action:
Remove any blockages near the grate or drain mouth, including leaves, sticks, rocks, and other potential blockages.
Check the entire system for any signs of erosion or clogging.
Ensure all pipes remain connected and intact with no gaps or loose connections.
Clear out the termination point (or the place where your drainage system ends) to ensure no blockages exist inside the tube.
Flush your drainage system with water to knock down any lingering debris and open up the pipes for heavy storm drainage.
Remember to perform drainage system maintenance at least once every six months (or two times per year). This ensures you remove leaf debris in the fall and clear out any detritus left over in the spring.
Work With PurGreen Group To Design, Install, And Maintain Your Drainage System
Improving the drainage of your Northeast Ohio property is a critical step in maintaining its longevity. With the right drainage system in place, your property can withstand heavy rains, avoid water damage, and improve any water pooling around your outdoor space.
Getting started with a drainage system doesn't have to be difficult. Once you take the time to identify problem areas, a trusted professional can help you choose the right system and take necessary steps to get the job done right. Remember to invest in regular maintenance to keep your system functioning for years to come.
If you're interested in designing, installing, or maintaining a drainage system near Northeast Ohio, the landscaping professionals at PurGreen Group would be more than happy to help. Commanding 41 years of experience serving properties big and small, we're ready to help you develop lasting solutions that eliminate unwanted water pooling.
Curious to learn more about our professional drainage installation options? You can request a free estimate from PurGreen Group at any time. Once we schedule a day to visit your property in-person, we can work on developing an accurate quote and a professional 3D design.